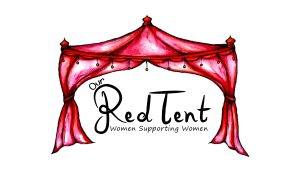 Date & Time & Place :
Saturday November 14 @ 12:30pm @ FaeTerra House:
"I never knew there was a place like this…
a place that feels utterly safe and profoundly sacred."
Visit our page to learn about OUR RED TENT here!
~ ♡ ~

Dearest Women of the Moon & Womb,
Welcome to the Red Tent!
This is our monthly retreat space where we gather in a red, womb like sanctuary ~
to shed and rebirth ourselves.
We gather every new moon!
Bring RED fabric to decorate the space with!
& Bring your altar objects!
We will have sisterhood circle, share deeply and bond with each other.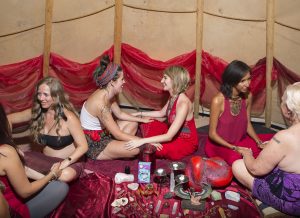 As usual RED TENT is a "what happens here stays here" SPACE.
It is our space to GET REAL and show up authentically.
We will celebrate each other's heroine's journey.
After sharing, we do an activity!
We may utilize movement
We may do arts and crafts
we may massage each other
We may do divination!
OR! We may get swept away in our like-minded stories.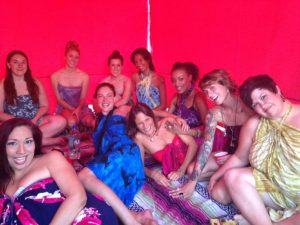 .•*¨*`•.Ƹ̴Ӂ̴Ʒ
Other things to BRING:
* A cushion to sit on
*YOUR TAROT CARDS or pendulum

* A JOURNAL, pens and markers.
* BRING YUMMY FOOD TO SHARE!!! 
*** NO drugs or ALCOHOL ***
We are very excited to share this sacred space with you all!

Remember, babies at the breast are welcome if you can still share deeply.
We also invite maidens who have had their first blood ♥
Sorry, no toddlers~ so we may go deep with each other.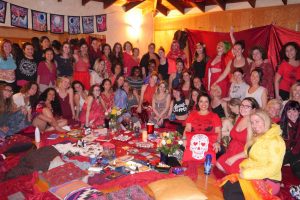 ☽♀☾ ♥ ♥
Free of Charge. Bring food!
Date: New Moon Time, Saturday November 12th ~ 12:30pm
LOCATION!:
2363 S Rocking Horse Lane
Flagstaff, AZ 86001