We host circle at FaeTerra House every New Moon! 🌙
Click here to see our next event!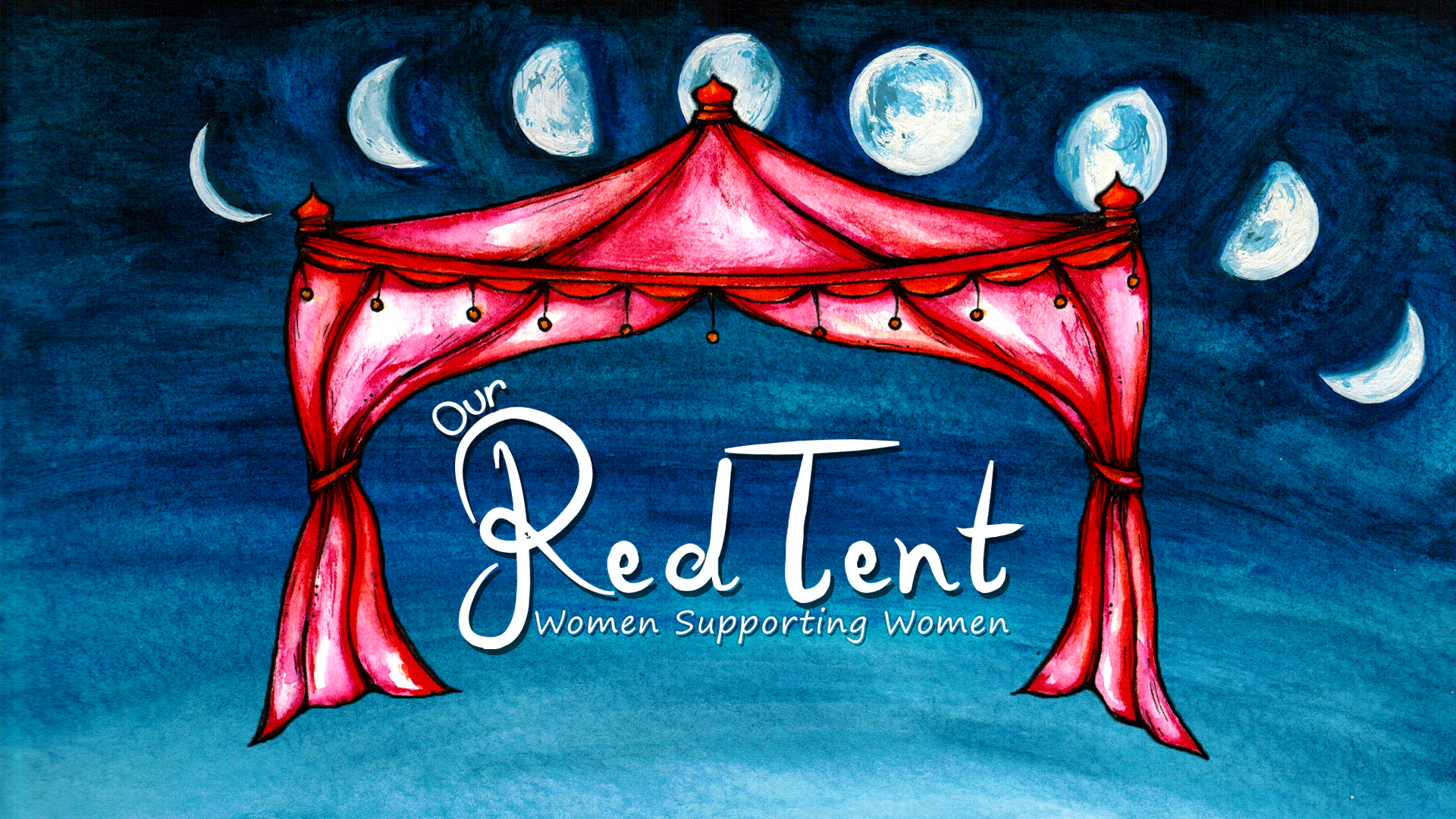 ~ ♡ ~
In Our Red Tent we gather in circle, to learn the ancient wisdom of women.

We connect to our bellies, we share our stories, we learn our ancestral HERStory, & we remember our Power.
~ ♡ ~
We invite women of ALL AGES to Red Tent.

Elders, please come and share your wisdom!
Mothers, come and share your stories!
Maidens, once you have started menstruating,
come and learn from the wisdom of women!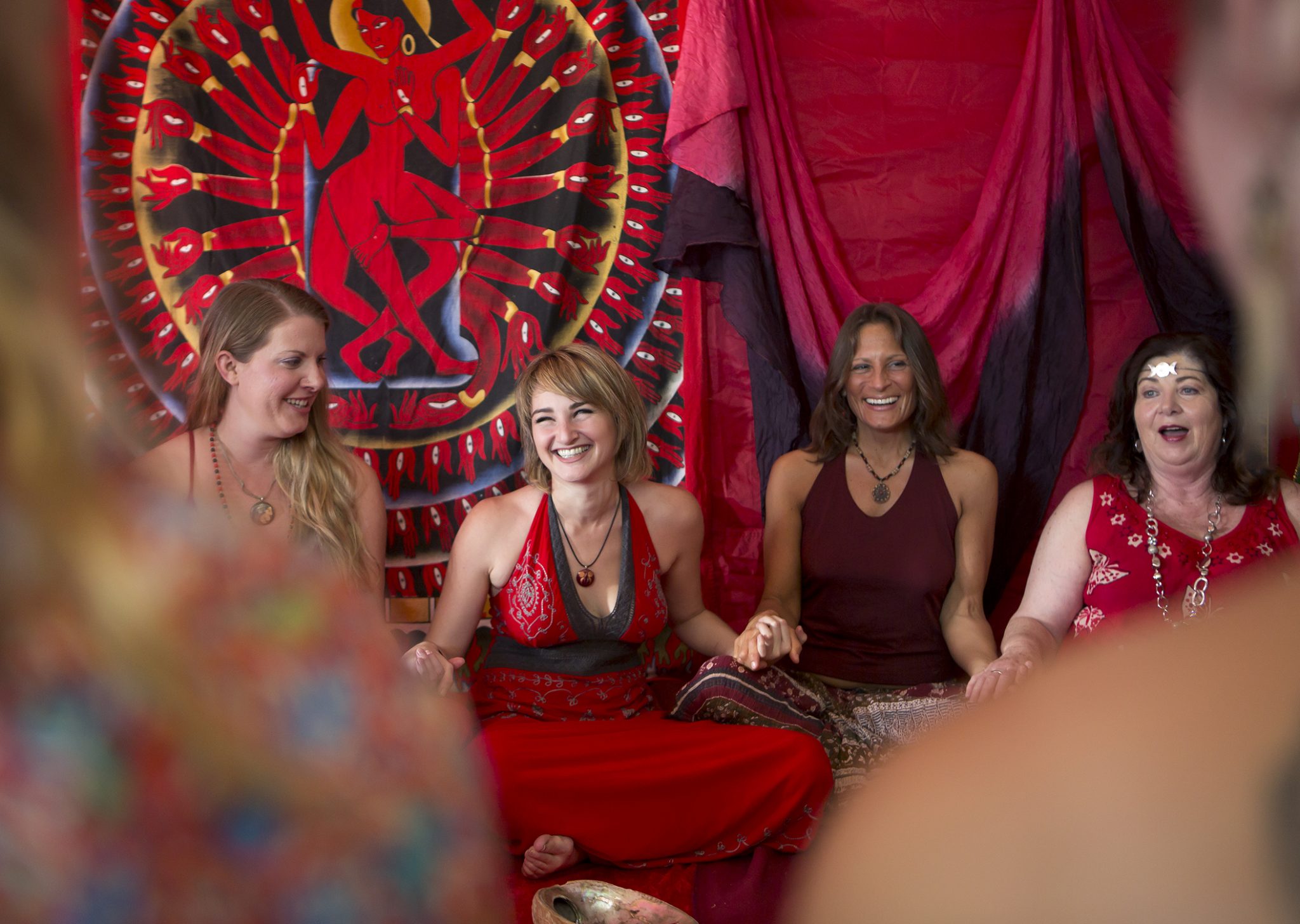 ~ ♡ ~
What makes Our Red Tent unique is our focus on ceremony, Rites of Passage, and what we call the "Women's Mysteries."
We believe that ritual and connection to women-centric spirituality expedites emotional healing and leads to personal liberation!
Every circle is different. Sometimes our circles are workshops to "remember" the women's mysteries. But most of the time, it's a sharing circle that may may include movement or art or self care rituals. No matter what, this is a time to make deep connections with each other.
~ ♡ ~
---
Check out these photos of Our Red Tents I've hosted!
Hi I'm Aurora! And I facilitate Our Red Tent circle.
Today I host this small Red Tent circle to support the women of Maui.
But for many years I traveled the country teaching the women's Mysteries, and helping other women set up red tents in their neighborhoods. My purpose was to help like-minded women find each other! Our movement became 23,000 women strong! And now, just like the ancient days when women regularly gathered in circle, circle work has webbed itself into the fabric of our society.

~ ♡ ~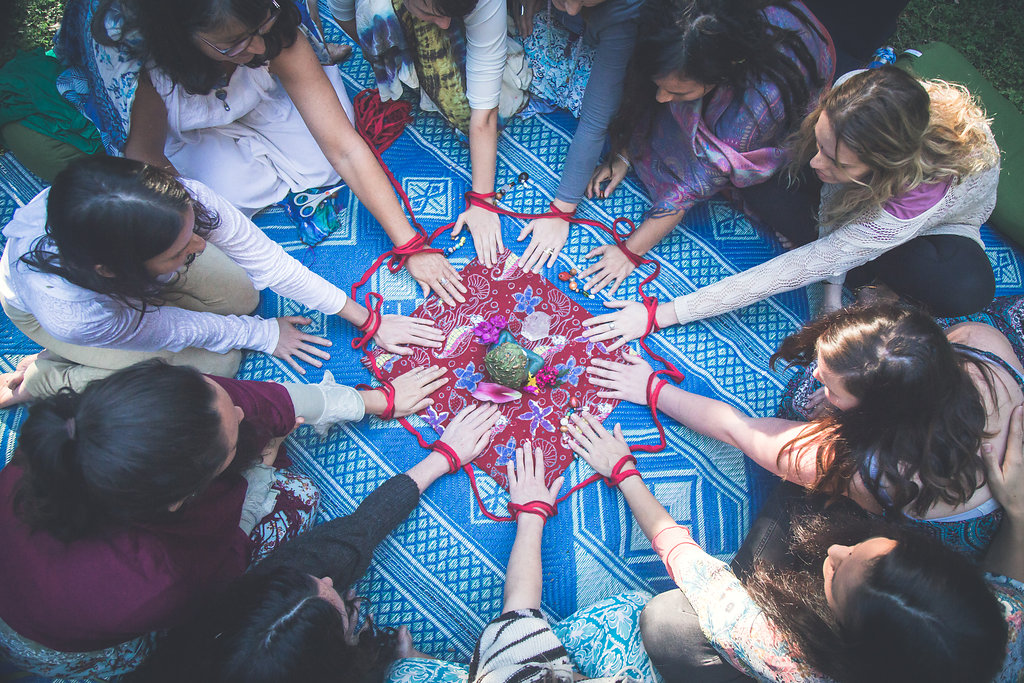 ---
~ ♡ ~
Learn about your facilitator Aurora FaeTerra ☥

Watch this video Aurora made
to learn about the Red Tent's HERstory!
The name "Red Tent"
is attributed to Anita Diamant's book "The Red Tent."

However! women have been coming together to share their wisdom in the menstrual lodge since the beginning of time.

---
Our Red Tent's VALUES:
#1.
Step out of the BOX and into our CIRCLE!
Let's support each other to break through our walls!
And unite in sisterhood circle.
#2.
Our mission is for EVERY woman's story to be heard!
Listen with Acceptance. Be open to share your truth.
#3.
We are ALL EQUAL in circle
Everyone has wisdom to share.
#4.
Our Red Tent is NOT THERAPY
We are a support group that believes by sharing our stories
and receiving feedback we heal ourselves in our own timing.
#5.
Let's Honor our HER-STORY!
Women's history has been suppressed.
Let's learn our Women's Mysteries and claim
back our POWER pieces.