So, you want to have a baby?
Yeah, us too!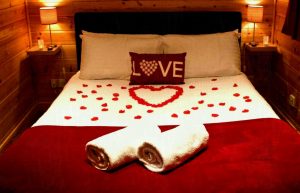 Although many of my friends had "oopsies!"…
For me & my husband-
our path is the long, investigative, self journey.
Our life right now,
revolves around fertility promoting herbs, lifting my hips after intercourse, and cycle tracking.
But, its also a time of ~
investigating our fears around becoming parents.
Healing our relationship with our own mothers and fathers.
Looking at past relationship traumas and lingering sexual traumas.
We've been ~
Talking to the spirit of our future baby.
& using divination tools to get clear on our life path.
& we've also been~
Investing more time in our intimacy rituals.
During my fertile cycle-
we consciously call in our child,
stating our clear intentions to conceive.
Of course!
We're talking to fertility experts.
But whats most important to us
is being invested in the physical, emotional, & spiritual aspects of our process~
as an integrated part of our life journey.
All of this is helping us get clear on who we are, and what we really want.
This is the journey of CONSCIOUS CONCEPTION.