Happy Winter Solstice!
On Dec 21st we are gathering on the longest night of the year.
We will hold a simple, yet powerful ceremony to welcome back the sun!
This ceremony is appropriate for young children, and includes creating a spiral out of candles. This is our way of honoring the darkness and welcoming back the light.
This experience will followed by Holy Day desserts and libations!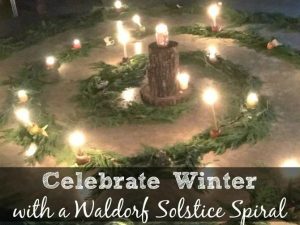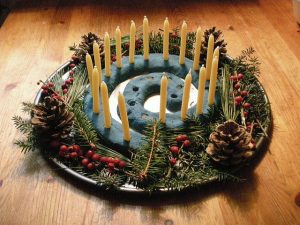 What to Bring:
1. Bring a candle, or a few candles if you have them.
If you have a ceremonial candle (or a creative candle) this is the time to use it!
2. Bring flowers, smudge, stones, or even meaningful altar objects to decorate the spiral
(You are welcome to take them home after)
3. Desserts and Drinks!
Let's add sweetness to the darkest time of the year!
Bring your favorite sweet treat and a drink to share.
Alcoholic and non-alcoholic libations welcome.
We suggest you eat an early dinner before coming over.
And! Remember this is a kids party. Please monitor your alcohol.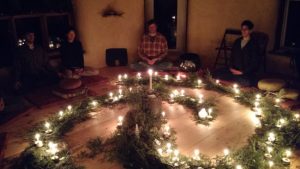 A personal note:
People have been doing rituals to bring back the sun, since the most ancient times.
Each culture has its own way that it celebrates the return of the sun.
Something unique to our family, is that we choose to honor men on winter solstice.
In paganism, men are connected to the sun and the seasonal wheel.
They tend to get more depressed than women, when the sun goes dark.
Winter Solstice reminds them to reflect on the last couple months, and to create intentions to rise!
It is also a time when Adam shares with our son Atreyu, stories about being a man
…
You are welcome to ask us more about our personal rituals at the  gathering.
ALSO!
We will also host a YULE celebration on Christmas Eve, which you are invited to!
~>
(Check out our upcoming YULE crafting experience)