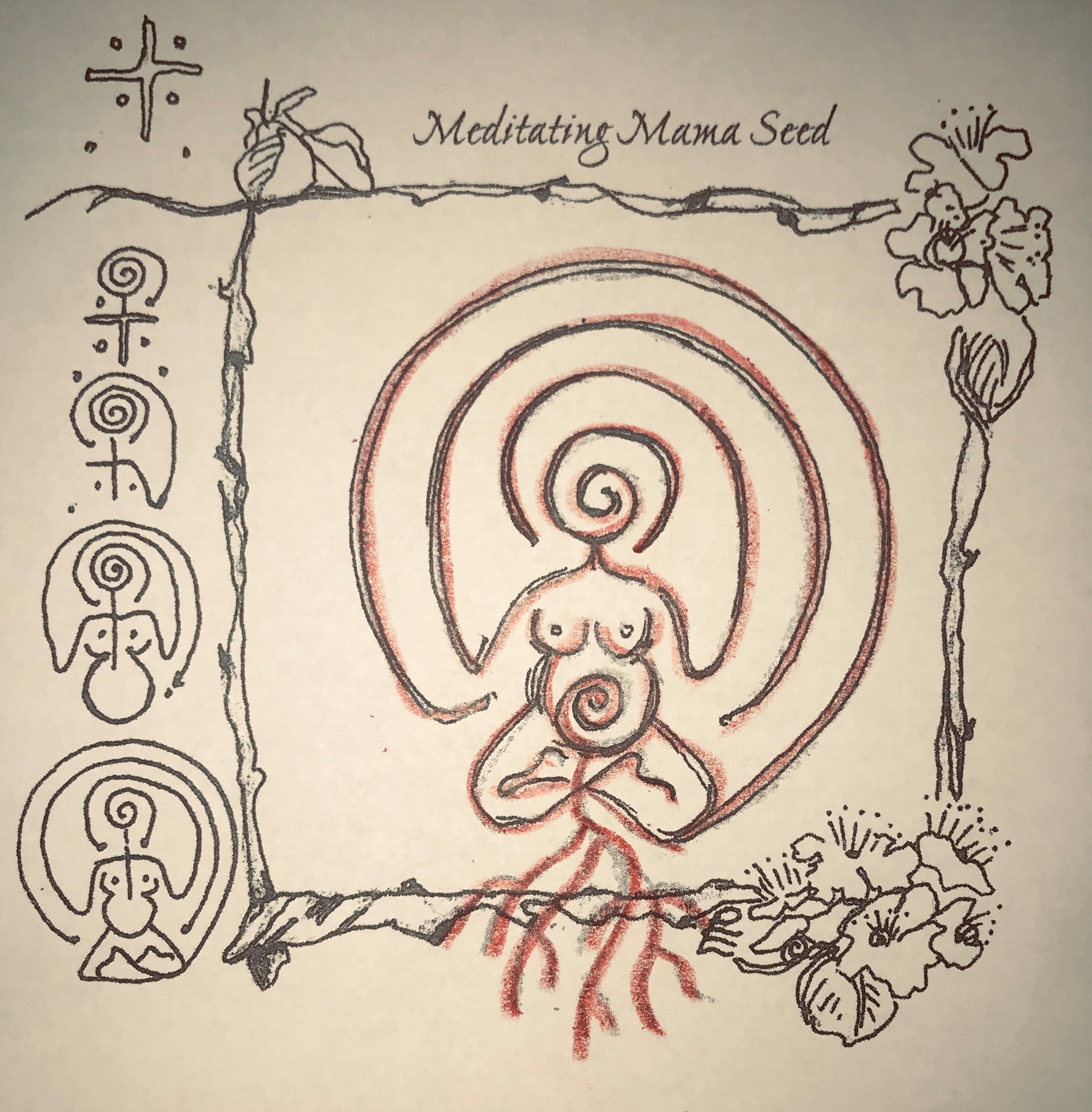 I'm sitting in front of my birth altar contemplating the RED THREAD.
You know… the red thread that permeates all life.
The thread that connects us….
Red, like our womb walls that house our soul's spiral.
This red thread reminds us that life is a labyrinth~
of past and future…

we are healing our ancestors and raising new children.
We are the above and the so below.
~~~~🌙
Feeling all of this,
I am tracing my "birth labyrinth cloth" with an actual red thread.
(Picture below).
This labyrinth reminds me that my birth may not be straight forward…
My labor journey may be short or very long…
& I have no idea what I will encounter!
But preparing myself for the unknown seems to be a part of this rite of passage.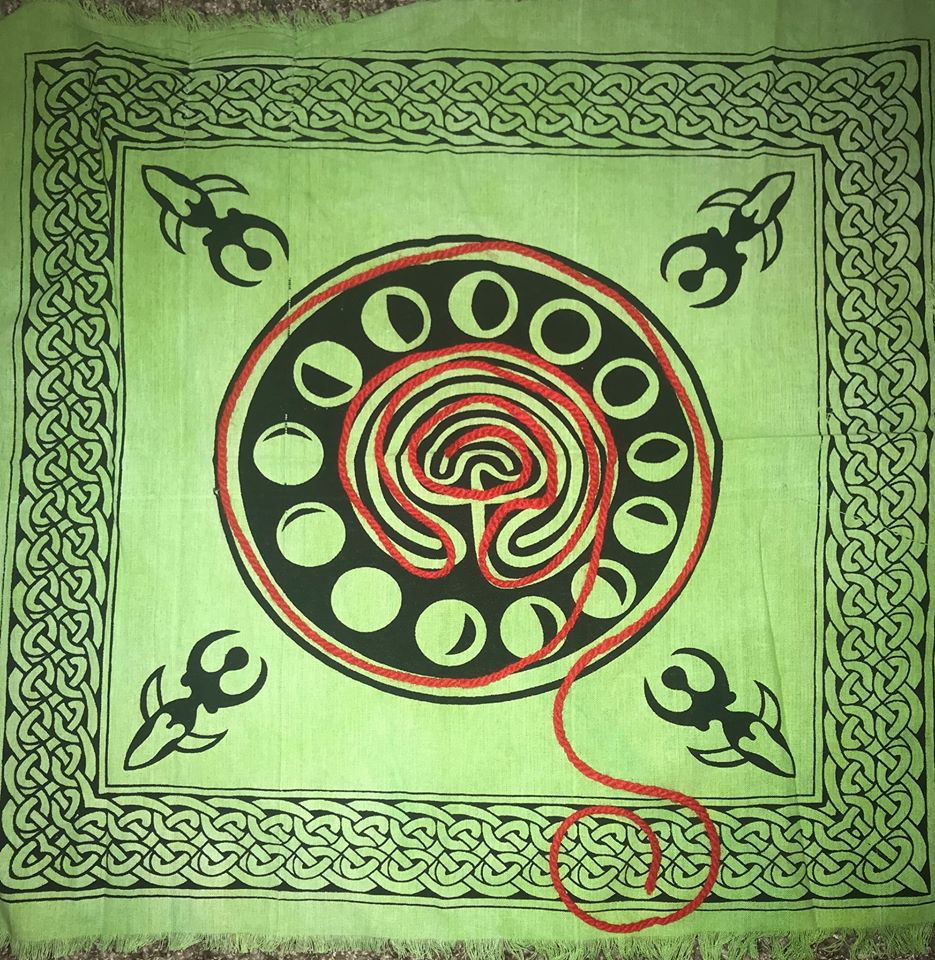 To find peace in my lack of control,
I remind myself that the birth journey is connected to far more than I can understand!
How my baby wants to be born,
and what I am clearing from my womb for my grandmothers…
Is up to the mystery.
~~~~🌙
Of course I can prepare myself to open my womb!
I can undulate my hips and feel my baby.
I can tone with voice… and cycle energy with my breath.
Truly,
I am so grateful that I have spent the last decade immersed in the blood mysteries, investigating the sexual arts, in service to my shadow work, and unabashedly unraveling myself in circle.
All of this will help!
~~~
But the only thing I can really do to help myself psychologically, is to surrender to all that comes.
And trust.
….
I trust that everything happens for a reason,
because I know that everything is connected.
I may not fully understand these connections…
Or why painful or beautiful things need to happen~
But I remember…
Just because I cannot understand what is invisible,
does not mean that it is not real! And very important.
Much of what we experience in life,
is to heal things that live in the unseen.
~~~🌙
Women are the keepers of the mysteries of life.
We are the ones tracking the moon with our womb.
And the moon waxes and wanes from light to dark, from the known to the unknown.
It's the understanding that life is balanced by this light and dark, that helps humans find meaning on Earth.
It shows us that our experiences are a part of a much larger puzzle.
We are purging the past, and we are creating the future.
Every hard hit, brings us to the next turn on our labyrinth.
We are each, simply a part of the thread~ in this grand web.