Birth blows us wide open!
The world feels more real than we've ever felt,
and we are RAW with emotion.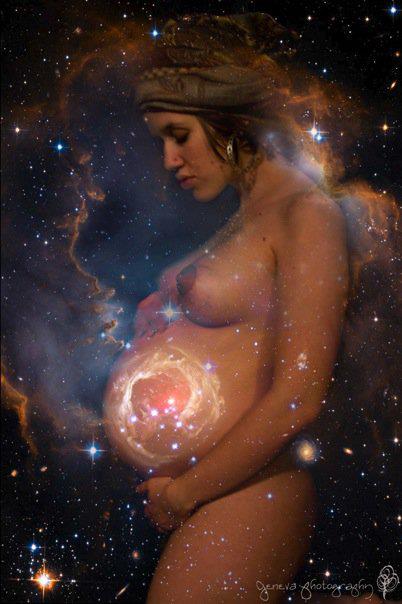 Slowly, the body will seal itself. But this takes time.

The postpartum sealing ceremony facilitates this process of grounding.

It also protects the energy field so that unwanted energy
cannot enter during this time.

---
THE PROCESS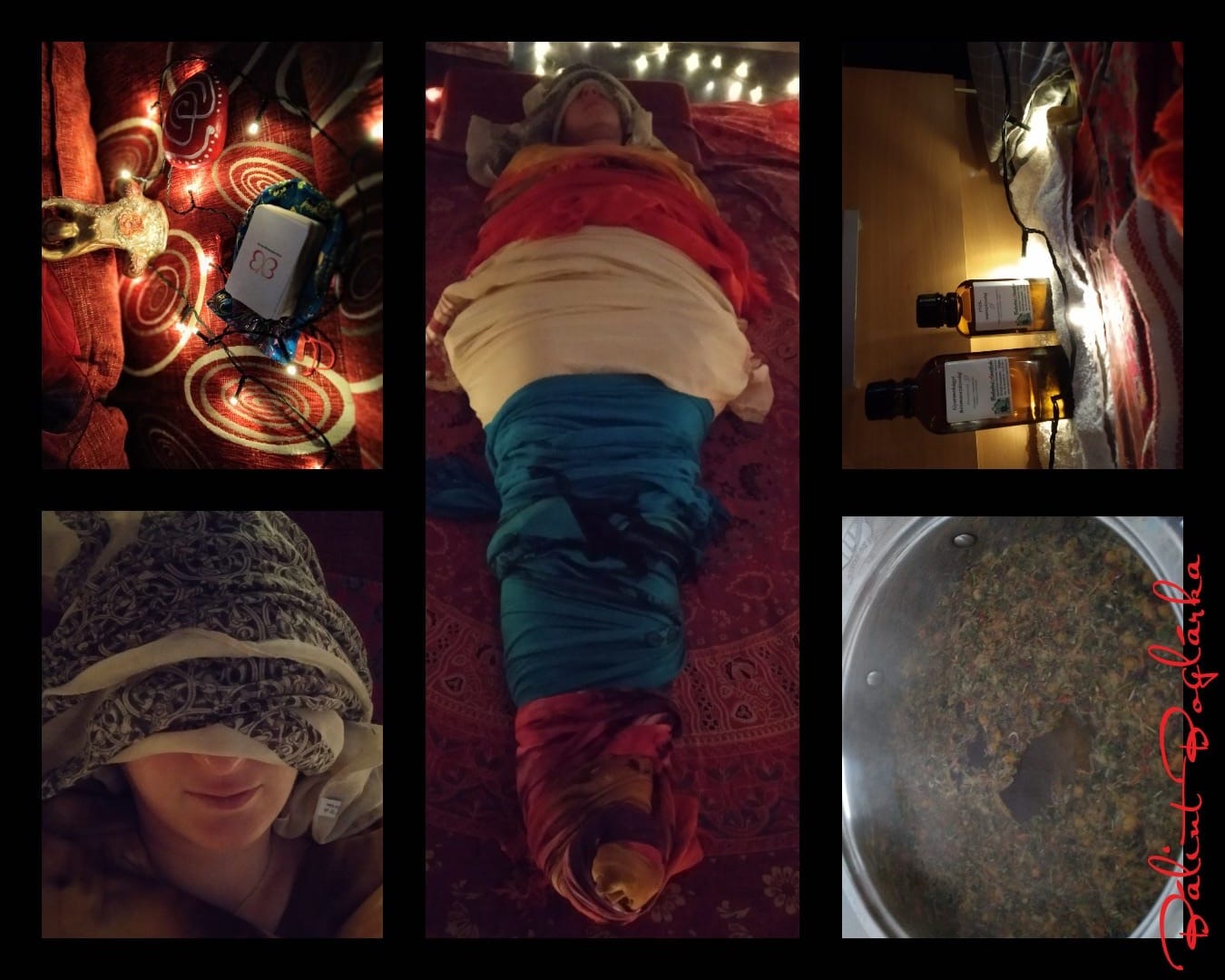 CLOSE HER
Postpartum sealing care is honored as an essential part of the birth healing process, and it is utilized in the Middle East, Latin America, India and Africa…

My techniques combine Middle Eastern traditions, Indian traditions, and Latin American traditions~ especially attributed to Guatemala.
I often incorporate abdominal massage, breast massage, yoni ateaming, sitz bath or herbal bath, and abhyanga (warm oil massage.)

We close our session with Belly Binding which helps the uterus come back to its pre-pregnancy position.
It also helps your energy field stabilize itself.

The entire ritual is a very nurturing process that supports you emotionally, physically, psychologically and spiritually.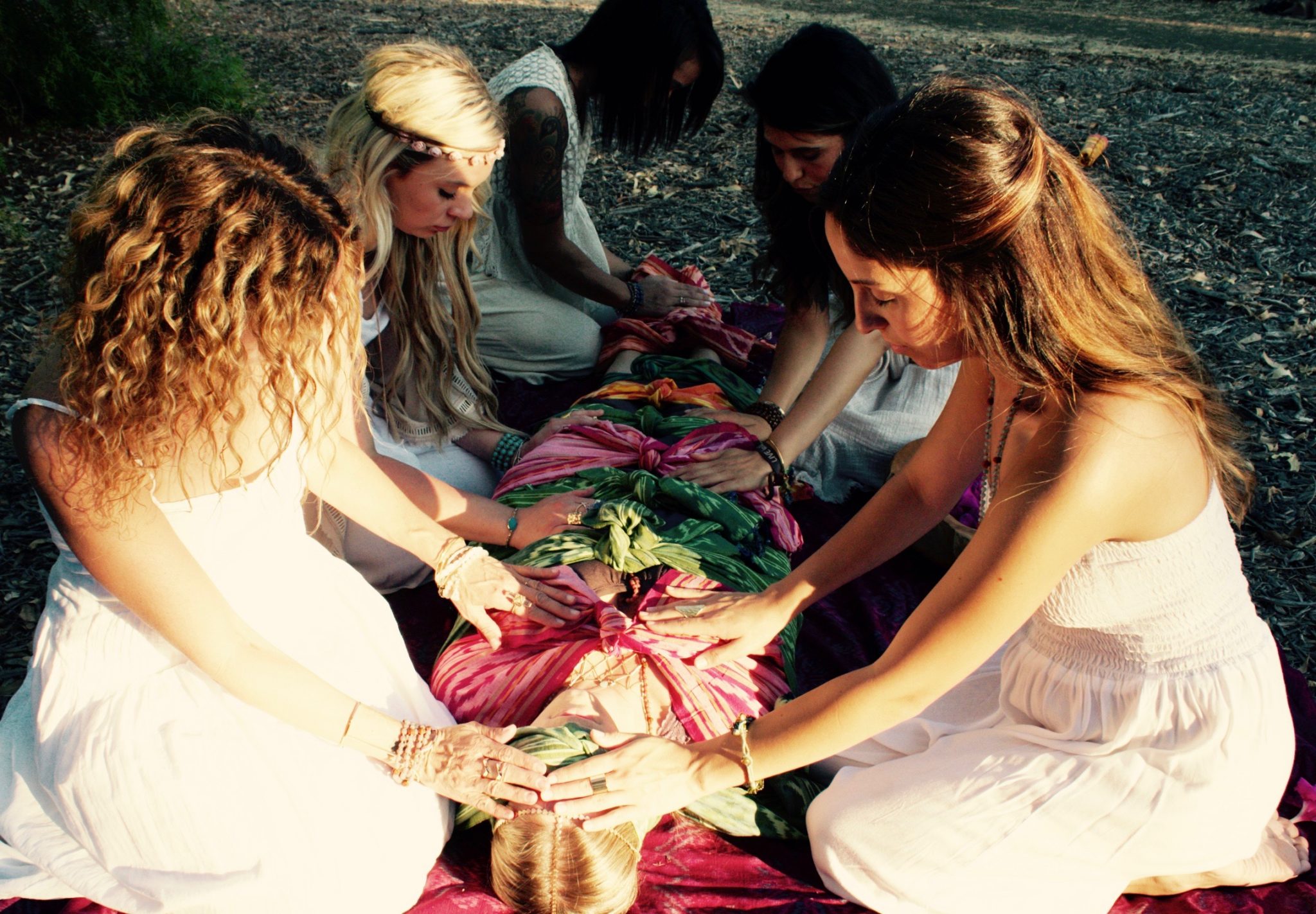 Every Sealing Ceremony is different, because every woman is different.
I am happy to co-create a sealing ceremony that is right for you.

Below is a step by step itinerary that is possible for your sealing ceremony.

Set aside 2-3 hours for our process.
You may want your romantic partner / close friend / or family member to participate.
At various times you are welcome to bring in your baby so you may connect and breastfeed.

1. Tell me your Birth Story. Tell me your desires.
We can make tea and I will listen.

2. We'll set up a warm bath for you with oils and epsom salts.

We can bless the salts together, or maybe you already have blessed salts from your Blessing Way Ceremony!
* click here to learn how I help you with your Blessing Way *

We'll smudge the space with Mugwort, to invoke the Goddess Diana-
Mother of the Wild, protector of childbirth, and a guardian who keeps the spirits away.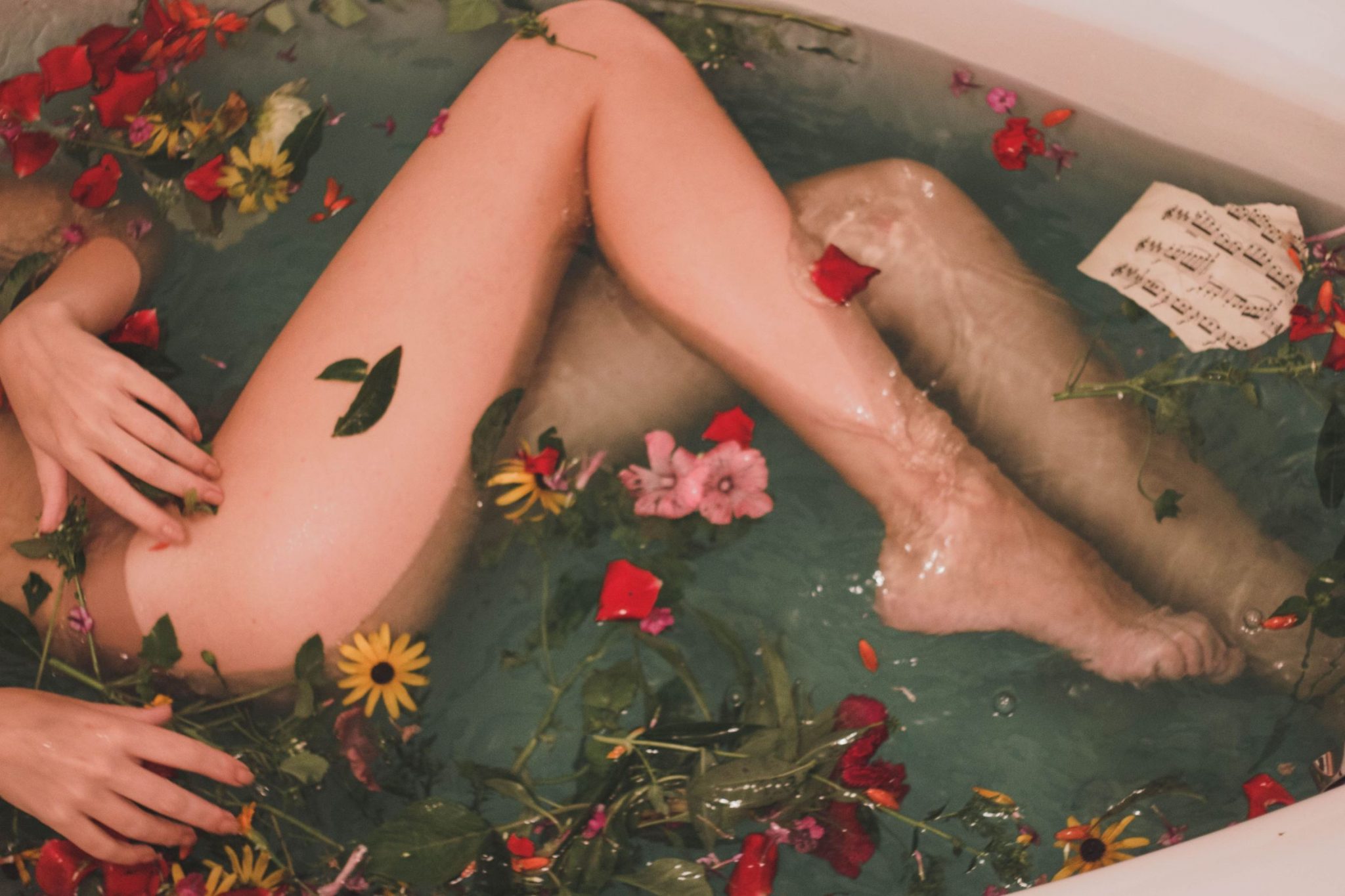 3. Then we'll prepare for your postpatum style Abhyanga Massage.

I'll warm up some sesame oil infused with mugwort, rose petals and yarrow. Herbal protectors, sealers, and heart openers.

I'll soak cloth pads with the warm oil, and put them on your root, womb, heart and third eye. I'll give you a scalp massage and seal in your crown.

I'll also rub sesame oil and essential oils on your belly, your breasts, and your feet.
I may use mayan abdominal massage techniques, taoist breast massage… but most importantly I'll read your body for guidance.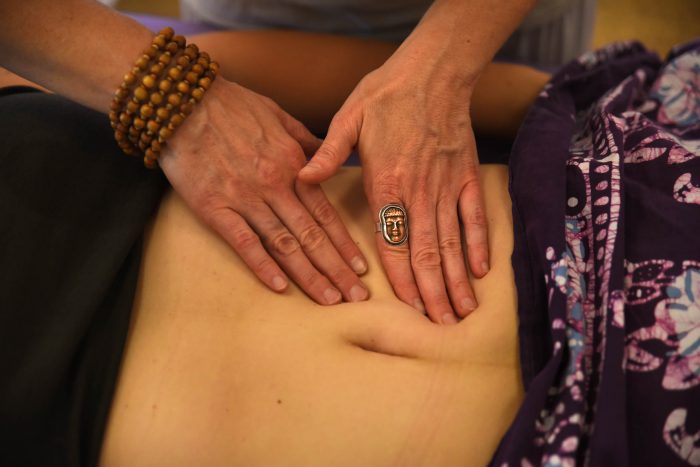 4. Then, we'll "Close the Bones."
This is a process of wrapping you in a cocoon to bring your organs and your energetic body back home.

You will stay here, imagining yourself- coming back to yourself.

Then you are released, only to be wrapped again!
This time with your Belly Bind.

6. After your process we may drink more tea, or eat bone broth.
We may share more stories or you will take a nap and rest!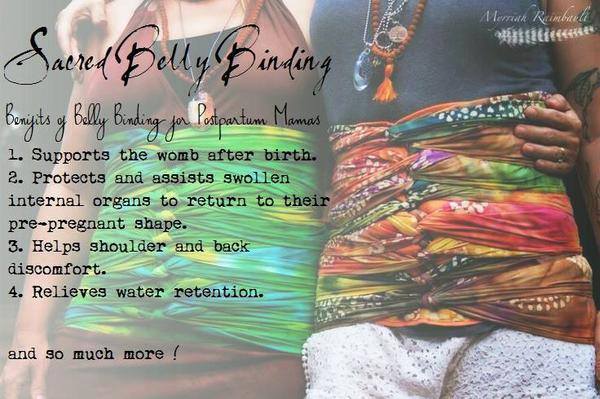 7. " Mother Warming" : YONI STEAMING and MOXA
You may desire to add Yoni Steaming to your process.
Or, you may desire to include Moxa.

https://www.steamychick.com/blog/vaginal-steaming-after-birth-is-the-timehonored-standard-for-postpartum-care-/

Both of these services warm the womb and facilitate healing.
I am happy to include ceremony utilizing the herbs. I'll be here as you emotionally release, and we will do ritual to further shed the old and claim the new.

I often recommend that we do the yoni steaming and moxa at our next session.
(It'll be a very long day if we try to do it all!
However this is your ceremony, and I'll support whatever combination of care you desire.)

When we meet again I'll teach you to do you self-belly massage and breast massage.

Typically, it is recommended that postpartum care lasts 40 days.
When you learn how to take care of yourself, you can make the time to nurture yourself every day.