I'm here to teach pleasure.
That is…
if pleasure can be taught, I want to be the one to facilitate it!
SACRED SENSATIONS
TANTALIZING TASTES
ORGASMIC EXPRESSIONS
RADICAL EMBODIMENT
I'm here to help us~ reconnect to the juiciness of this life.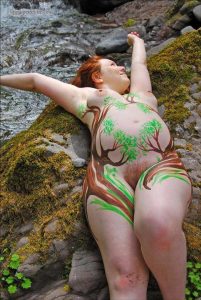 In our culture, pleasure isn't celebrated.
In fact, it's taboo to enjoy our body.
But its enjoying our bodies,
that heals our bodies!
YES!!!
….
OOoooo!…
I'm so tired of listening to my friends tell me about
their strict fasts and their sexual celibacies.
I assume they believe-
that if they control their body's desires,
they will be….
thinner, cleaner, more approvable? More lovable? Safe.
Because that's the only thing that makes sense…. Right?!
Let me tell you,
Restriction does not lead to vibrant health.
Orgasms lead to vibrant health.
DANCING
SINGING
PAINTING
Days in the sunshine.
Play dates with friends.
SAVORING GREAT FOOD!
Touching it, smelling it, enjoying it.
&
Have SEX!
It's good for you.
If you don't have a partner, learn to have sex with yourself.
BECAUSE,
Pleasure IS why we are here.
& If you don't feel comfortable living a life that revolves around pleasure,
Then you aren't living.