A community building, self expression practice that is held every Sunday of the Full Moon from 6pm-8pm.
Meet and greet at 6:00 pm, Forum begins promptly at 6:30 pm.
A short description of a ZEGG Forum: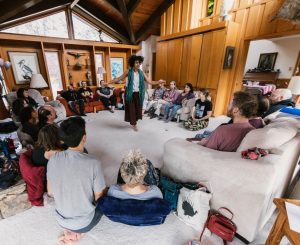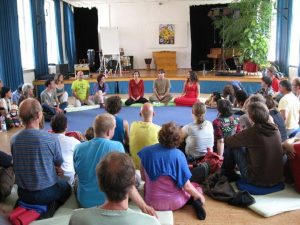 A ZEGG Forum is a ritualized and creative form of authentic communication.
The Forum offers a stage upon which people's thoughts, feelings or anything that moves them can become visible to others.
Zegg Forum is used by the Center for New Culture and other conscious communities to strengthen community bonds,
promote transparency, to find power in vulnerability and to create depth in friendships.
Facilitators are the "midwives" of the process, supporting (if needed) the presenter's experience.
The ZEGG Forum, from German and Portuguese intentional communities, is a simple and intimate tool for community bonding.
Come and experience its one-hour-and thirty-minutes of magic.
More info at ZEGG Forum
Aurora and Adam are facilitating this month's ZEGG Forum.
Date: Every Sunday of the Full Moon
TIME: 6pm-8pm
Meet and Greet begins at 6:oo pm. Doors are locked when the forum starts, promptly at 6:30pm. No one will be admitted after the forum begins.
The forum will last 75-90 minutes with a few additional minutes for feedback and discussion.
LOCATION: FAETERRA Temple: 2363 S. Rocking Horse Lane Flagstaff, AZ
Note: this event is being hosted at a private residence.

Link to our facebook event: