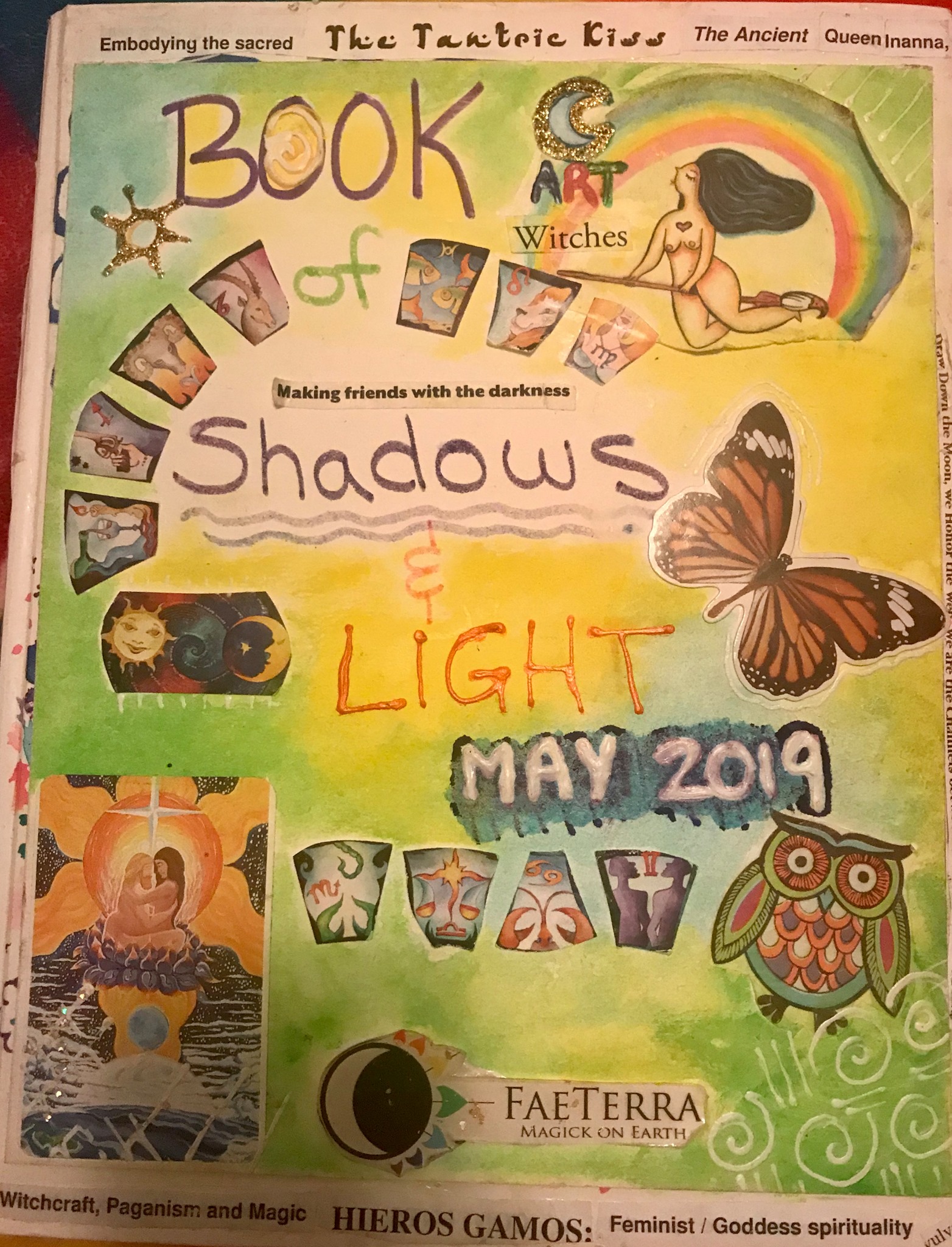 I finished my first Grimoire!
* Book of Shadows and Light *

I want to show you a few pages…. If you don't know…

A "book of Shadows" is an ( art ) journal where we record our visions, our recipes, our tools for transformation, and all our notes about what makes us come ALIVE.

I've hosted circles before ~
where we craft & then share our pages with each other~
if you live in Northern, AZ…
let me know if you'd be interested in playing.

https://faeterra.com/event/artwitchcircle
~~~

Anyway, here's some pictures….

Most of the pages are my visions, specifically for me.
(And aren't photographed.)

It's special because I started this book at the beginning of my pregnancy. So a lot of it, has to do with my visions/ dreams/ heroine's journey concerning birth.