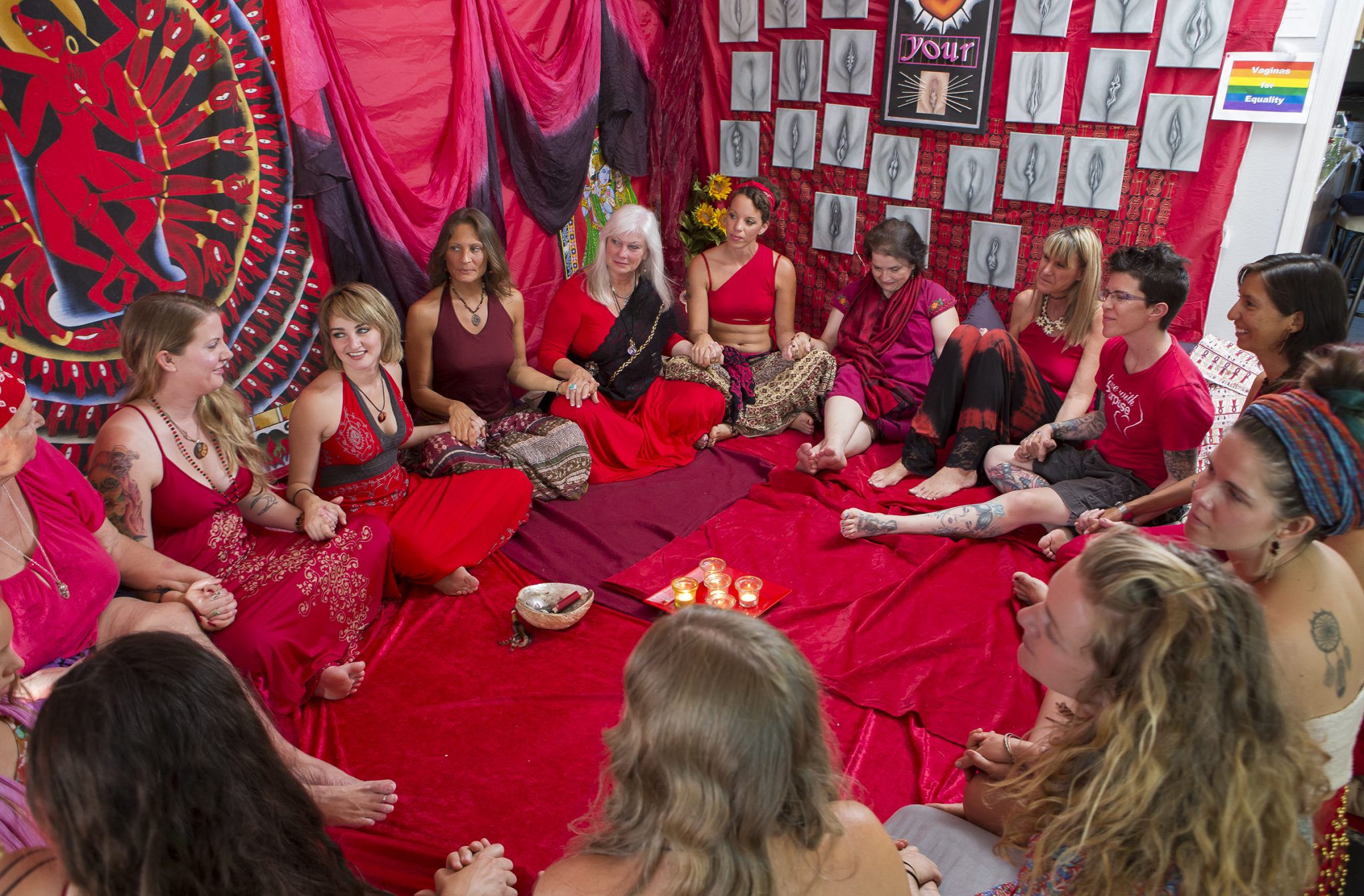 ---
"I never knew there was a place like this…
a place that feels utterly safe and profoundly sacred."

People describe the circle as a "haven."
It is a place of refuge where we share our stories, learn from each other and grow.

Circle Work is one of the greatest tools we have to address competition and separation mentality.

There is no hierarchy in circle.
There's no agenda asking people to have a "beginning"
or an "end" to their growth journey.
Everyone's story is heard,
and it is a safe place to share the realities of hard times without turning it into therapy.
---
I love hosting circle & I host a lot of different types.

I am due with my first baby in April!
So, I'm going to be focusing on:
Pregnancy Circles
New Mama Circles
Red Tent Ceremony every New Moon
And other Co-Ed and family events! Check them out!

Once the core foundations of our circle is set, I can be creative and I host:

* Support Groups
* Dance/ Yogic Movement circles
* Spirituality Circles & Ceremony
* New Moon Women's Circles (The Red Tent)
* Pregnancy and Postpartum Support Circles
* Romantic Intimacy circles
* Shadow work circles
* Art Circles

I also host Rites of Passage circles, such as Menarche ceremonies and Blessing Ways.

Check out our EVENTS!
---

From 2009 til 2017 I traveled the country and hosted trainings in women's centered circle work.

Teaching circle work is more about helping women "remember" what we already know.

I educated them on our "women's mysteries" and re-introduced them to the Red Tent, our women's menstrual hut, which is a place where we regularly share our stories.

My hope is to inspire women to start Red Tents all over the world, and to share the ancient ways of women with their friends and family members.

We are bringing back the circle because it is foundation of community life.
It is a way that we reclaim the divine feminine on Earth.

---
Please explore our current events & past events to get an idea of what may come in the future.

If you'd like to collaborate on project, I'm always excited to co-create something for the community.