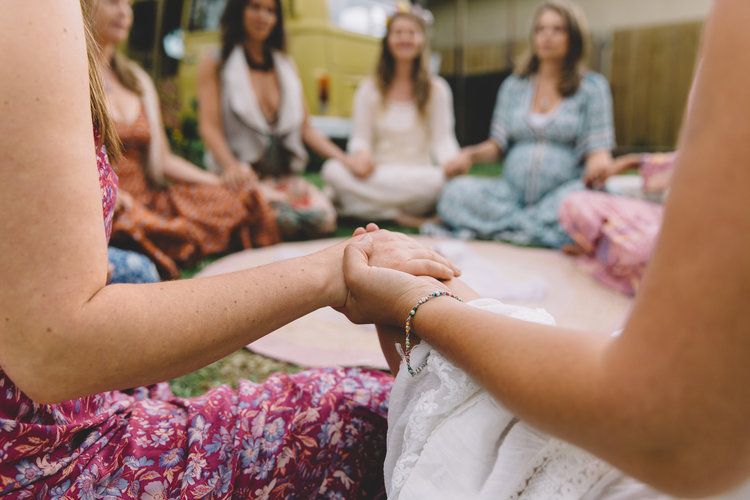 I am here to HONOR, CELEBRATE AND SUPPORT NEW MOTHERS

Think of me as:
part emotional support, part rites of passage guide, part arts & crafts buddy, part party planner, part educational workshop facilitator, part feminine health care advisor, part postpartum doula care.

My role is to help you transition from your maiden stage of life,
into your new identity as a mother.

Your birth journey is a rite of passage!

I'd like to support you in your pregnancy, labor and postpartum –
so that you feel held emotionally, spiritually, physically and psychologically.

This will allow you to focus on your baby and your new life phase ~
in the smoothest, happiest and healthiest way!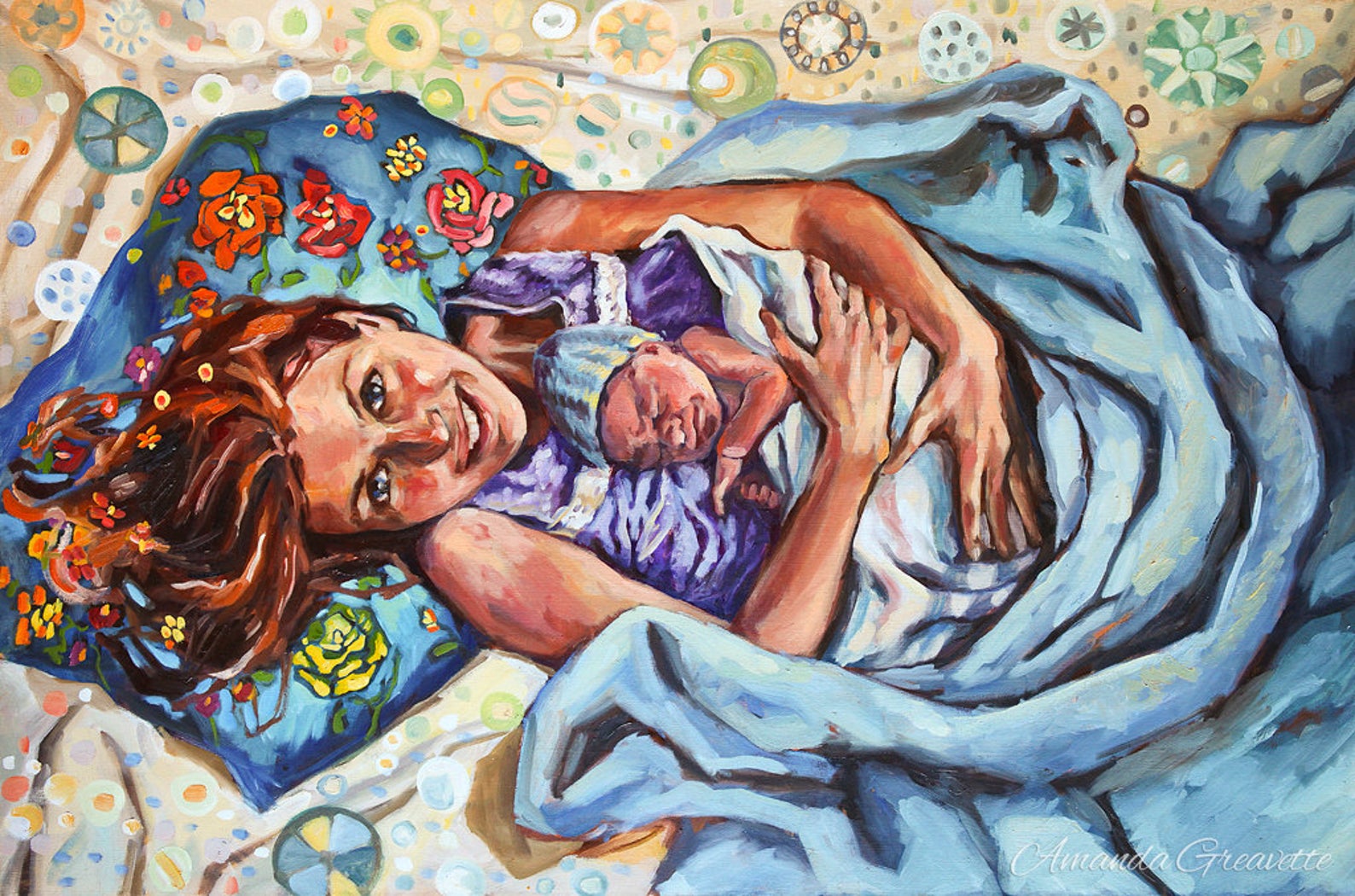 Some people compare the journey to motherhood to walking a labyrinth.
Each turn on the journey, may bring up a different need.
---
Above are photos of a "yoni steam", belly binding, Moxa "Mother Roasting" ~ And of course, a picture of me pregnant!
Let me listen to your Birth Story.
I'll draw you a bath and we'll talk about motherhood.
I can advise you on postpartum healing and provide you with
* Yoni Steam
* Portable Sauna
* Colon care
* "Mother Warming or Roasting" Moxa healing
* "Closing the Bones" Sealing Ceremony
* Belly Binding
* Sitz bath & Herbal Bath
* Homeopathy
* Medicinal Elixers and Postpartum Food Care Consultation
* Abhyanga Warm Oil Bath
* & Celebratory Rituals to Honor You!
CLOSE HER:
Read my blog post on the Postpartum Sealing Ceremony to learn more about sealing care,
and the importance of "closing the bones" after birth.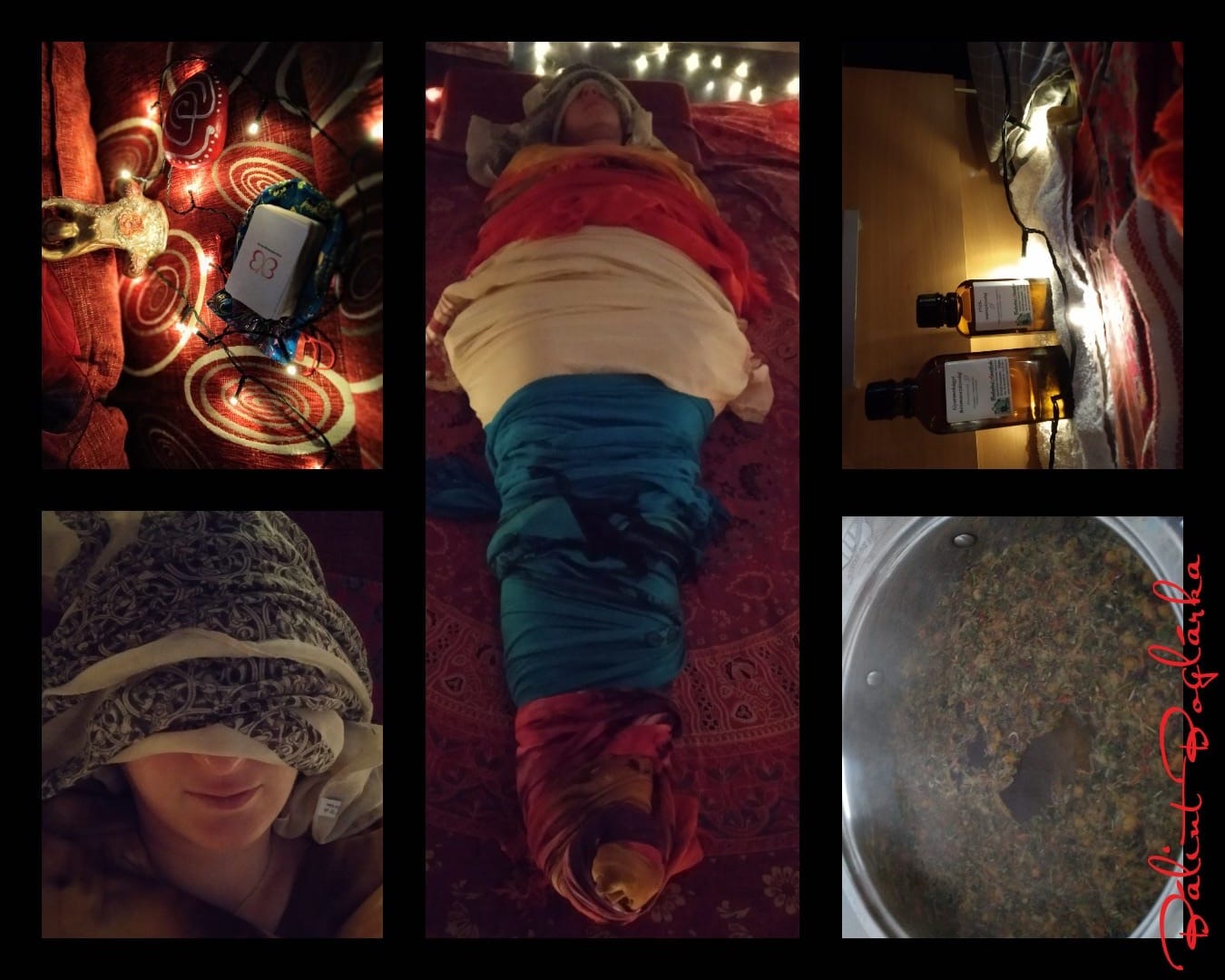 ---
I am certified as a "Traditional Postpartum Birth Worker"
through the Nafsa Project School. What does that mean?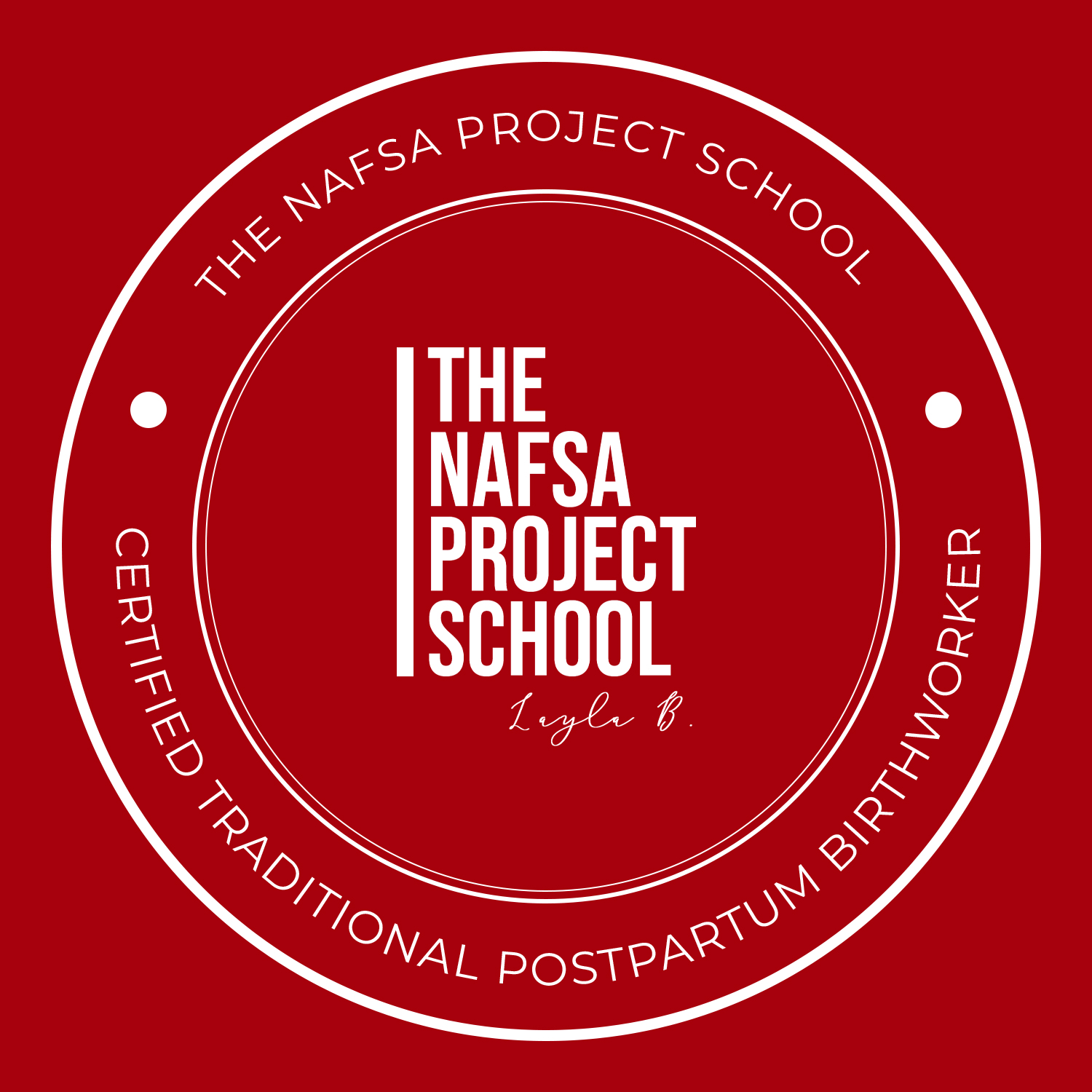 Due to colonization, industrialization, modernization,
our disconnection from authentic spirituality and new feminist ideals… we have lost sacred and traditional birth care practices.

These wise ways were utilized for thousands of years, and include rituals that help us transition emotionally, spiritually, physically and psychologically.

I have studied traditional postpartum care protocols from ~
the Middle East, Latin America/ Guatemala, India, Thailand, and the United States.

I have also been studying and teaching "the women's mysteries" for over 12 years, to understand how ritual impacts birth care, the passage into motherhood, and a woman's psychological health.

Below is a video on traditional Moroccan postpartum rituals, which
includes a sealing ceremony that I offer.
I am passionate about restoring sacred practices from around the world!
---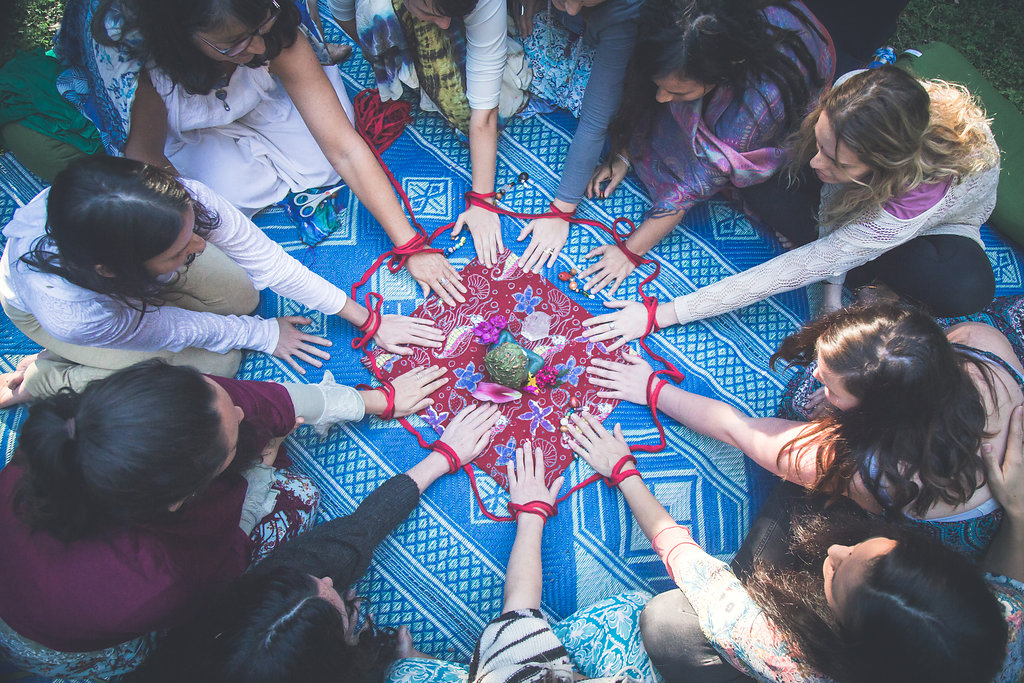 ---
The sad truth about postpartum care today,
is that women aren't taking care of themselves.

It's normal to give birth and then go right back to work!
This has lead to a high rate of postpartum depression.

WOMEN MATTER! & MOTHERS NEED TO BE CELEBRATED!
Not just for your physical health, but for your emotional health
and for the well-being of your baby!

Claiming your birth as a SACRED time is a feminist act that will help change our world.
"Birth is a ceremony that breaks open the doors between this world and the next. Birth is an experience that both ruptures and repairs the mind, body and spirit. Our traditional postpartum rituals, wisely passed down from our ancestors, complete the birthing ceremony and protect the birthing woman from illness and fatigue. These rituals close the door between worlds." ~ Postpartumhealinglodge.com

In terms of your shamanic journey,
Birth is a rite of passage.
It's an initiation portal to your new life!

And in order to start a new beginning,
we need to reflect on what has come to an end.

You must let your old self go… and this process takes time.

Above, are images of the woman's heros journey.
Some people call this "the Red Thread." Or the labyrinth of life.

The red thread reminds us that we are connected to every woman who has birthed before us.
And the red thread's journey twists and turns!
It's hard work to grow into motherhood, but we can do it!
Just like all the women before us, did.
Let me hold your hand as you walk your soul labyrinth,
taking the necessary steps from maiden to mother.
---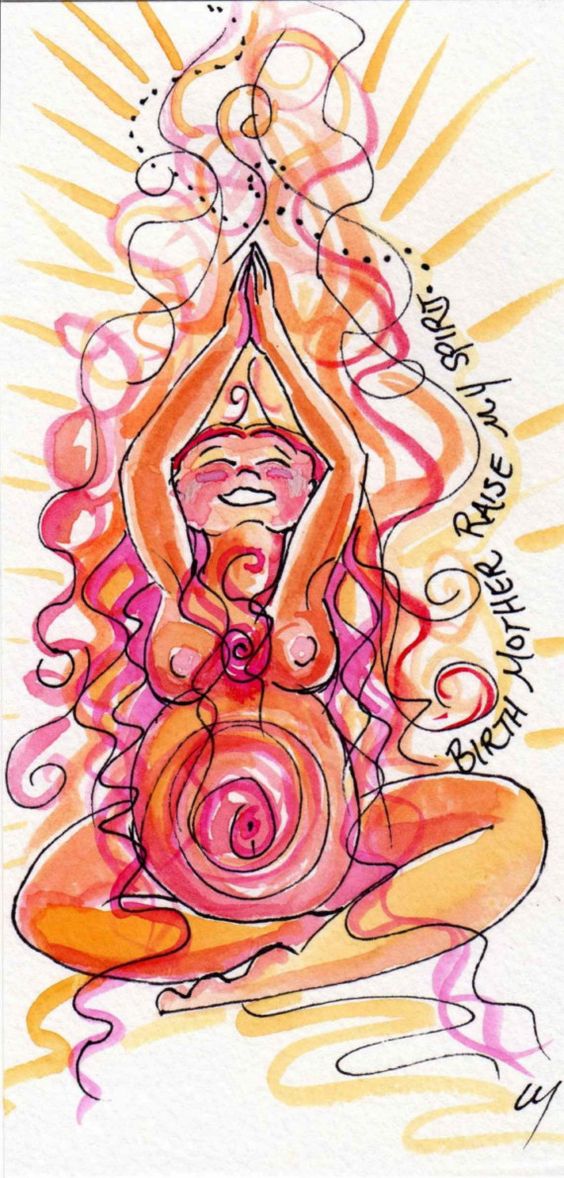 I'd love to help you plan your Blessing Way!

A Blessing Way is traditionally a Navajo ceremony that
"blesses the way" of the newborn child.

This ceremony is all about nurturing the mother,
and filling her cup so it overflows with love and confidence as she awaits the impending birth of her baby.

Cultures from all over the world have different names for ceremonies, meant to celebrate the new mother.
What they have in common, is that they prepare the woman emotionally, spiritually and mentally to become a new mother.
Your celebration can be as traditional or creative as you want it to be!
Traditionally its a women only gathering, but that's up to you!

I will help you devise your celebration however you'd like!
I can bring you lots of options for activities!
I can facilitate the ceremony for you, or we can devise a way where everyone facilitates a part of it.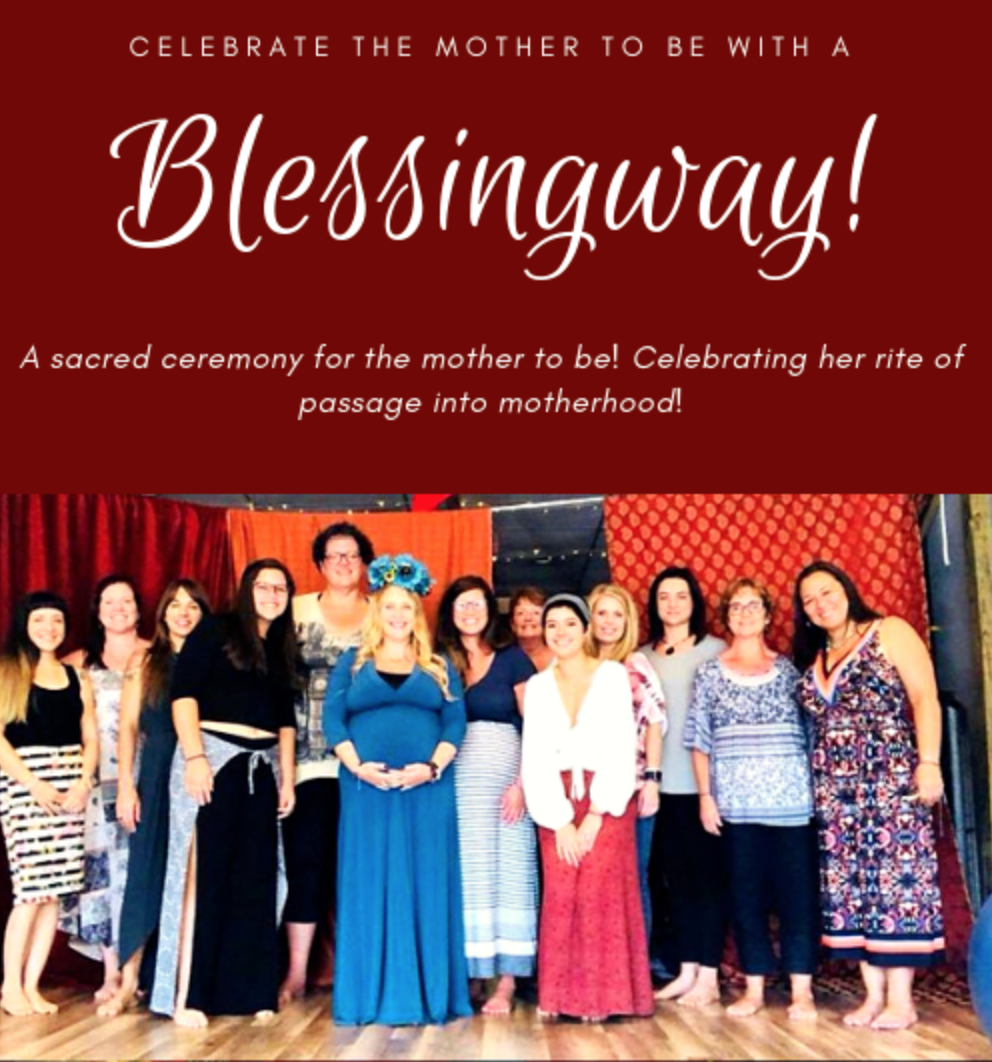 ---
Do you want to make Birth Art to commemorate your pregnancy?
Or we can make something for your baby!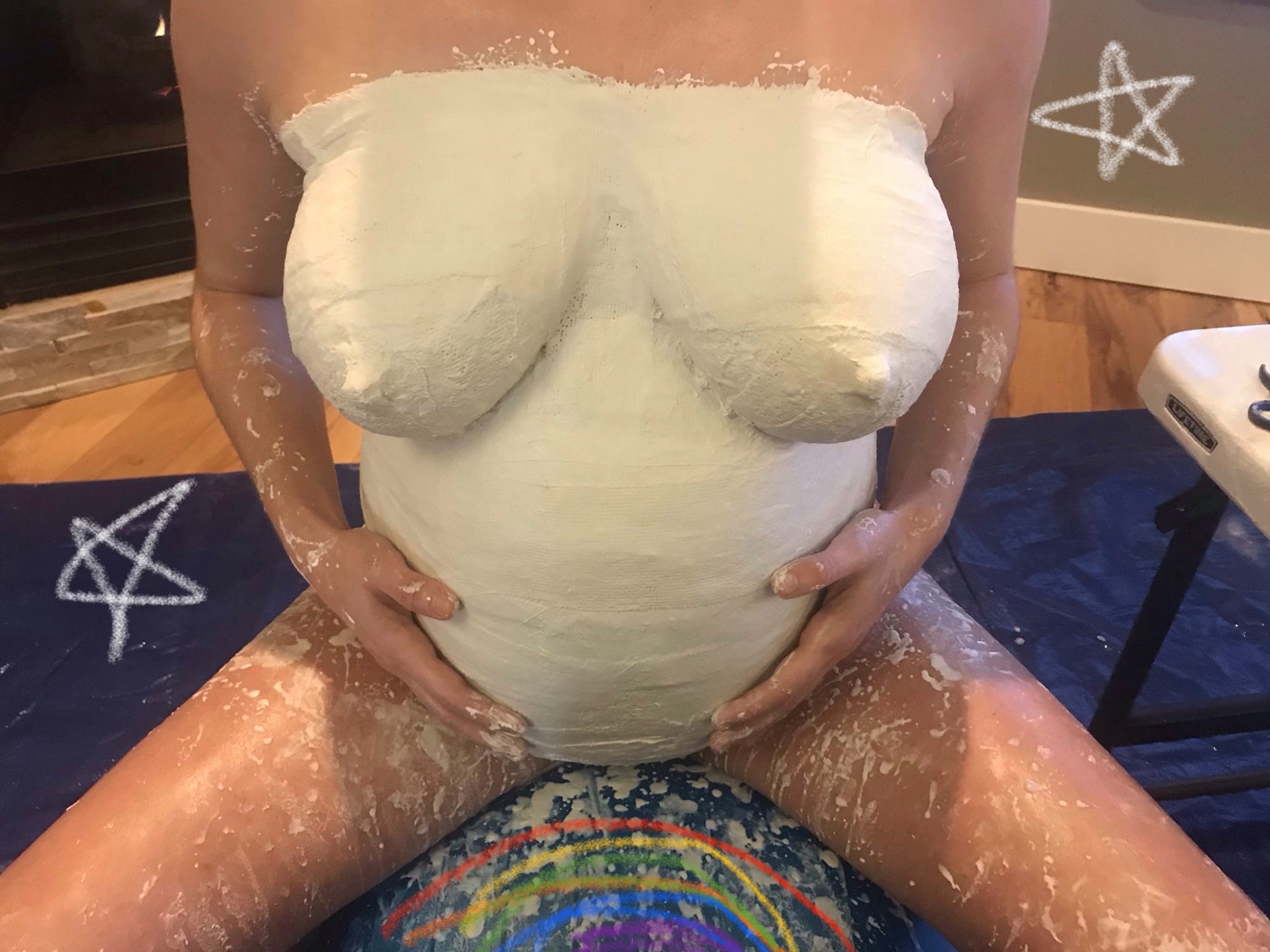 * We can make a belly cast! And then paint it or decoupage it.

* We can make a collage candle to light during your labor.

* We can make a traveling altar for wherever you give birth,
and put your birth plan and other special objects inside.

* We can make art with your babies hands & feet when it is born!

* We can make positive affirmation prayer flags for your labor.

* Join an Art Journal for Childbirth Group!

* Let's make an empowerment stick or totem for labor!

* We can brainstorm a photoshoot!

* Or find a henna artist for your belly.

Let's get creative!

** Check out some of my art here! I love crafting! **
---
I offer workshops on
* Motherhood as a Rite of Passage
* Traditional Birth Care Practices ( from around the World )
* Fertility Tracking and Contraceptives
* Alternative Feminine Health Care
* Birth Art
* New Born Care
* The Women's Mystery Schools

& of course New Mother Support Groups
and our Red Tent Women's Circle!
Coming soon! Check out our events page.


---
HELP HER:
Chop Wood, Carry Water Tasks around the House

During your first 40 days~ you may need help doing laundry, doing the dishes, cleaning the counters. With just a little help organizing, you can relax with your baby.

Let me know what you need support with!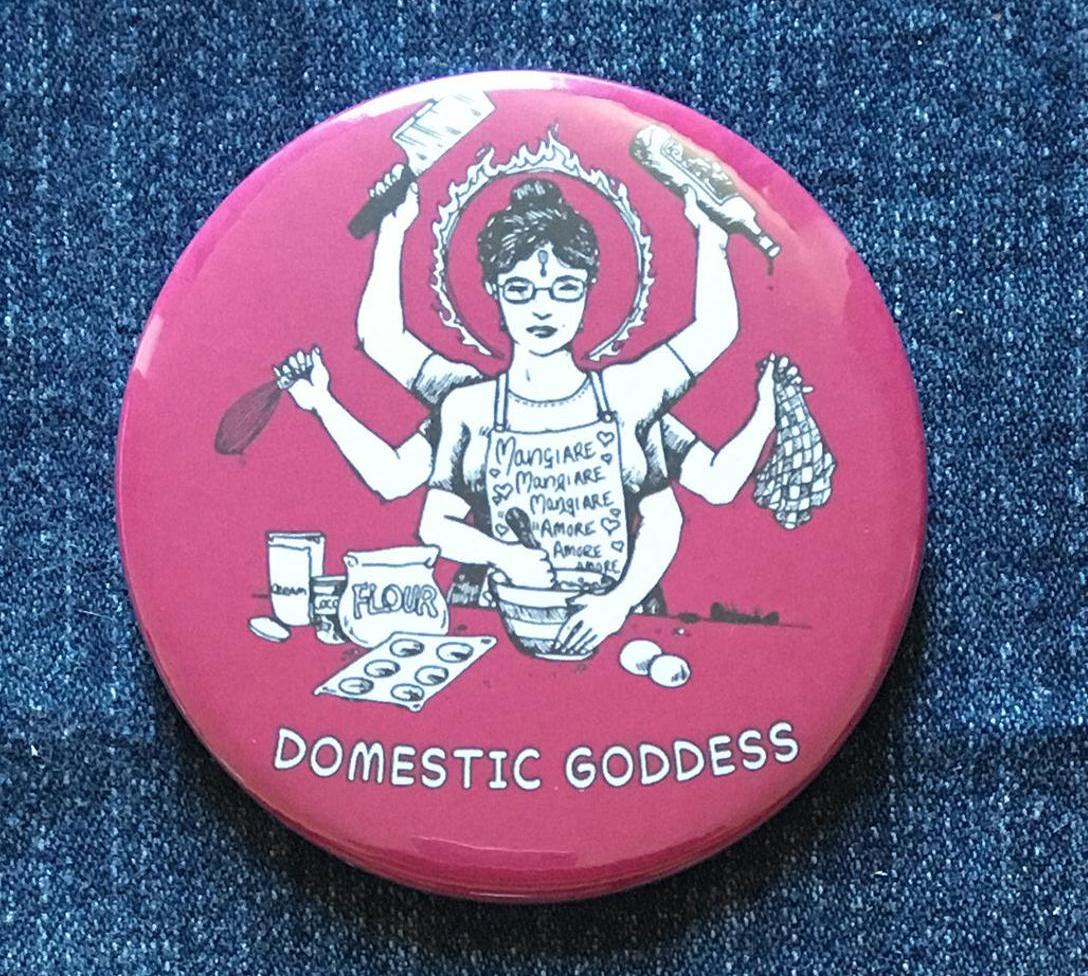 ---
As a new mama,
we may need advice from someone who has done this before!

And sometimes, we just need a friend to sit with us while we are exhausted and breastfeeding.

I'm here to show you new mama tips and tricks.
Ask me your questions, and I'll share answers.
From alternative perspectives to mainstream perspectives… diapers, breast pumps, sickness, bath time, nap time… let's talk about it!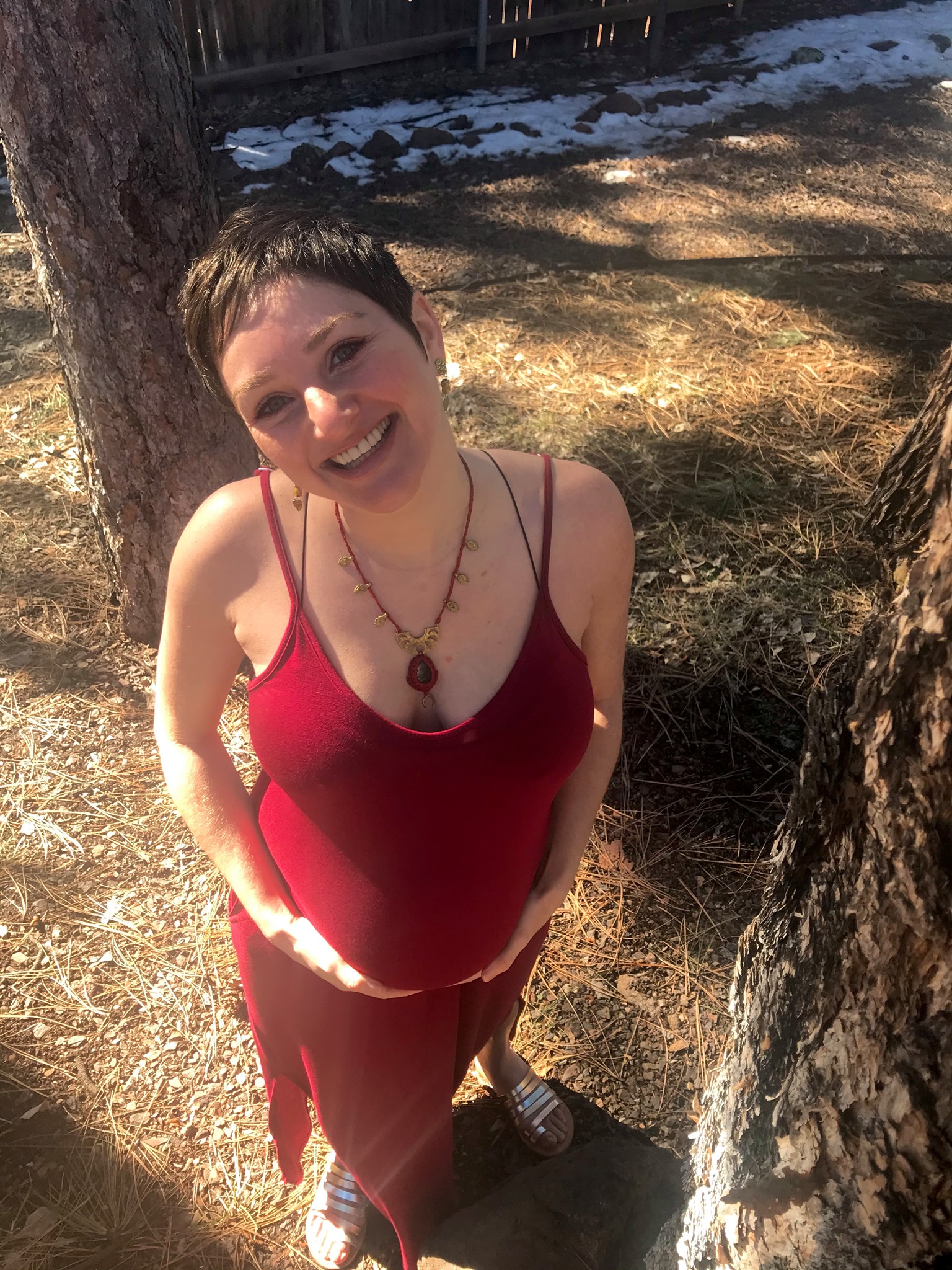 As you consider your birth support care,
know that I'm here for you!

Learn more about my qualifications and read my Bio.

My pricing depends on what services you book with me.
I'm in the process of posting my package options online,
but in the mean time let's just talk!
You can do everything! Or a few things.

I will specialize my care to support you best.
Let's set up a complementary consultation!
We'll agree upon a the fee together.
~~~~~~
Like the labyrinth of your WiLD soul's journey:
I know your BIRTH will be
Transformational , Unexpected, Emotional, Deep,
Glorious and Profound.
I can help you embrace this journey as BE-YOU-TIFUL!